Whoops, you're not connected to Mailchimp. You need to enter a valid Mailchimp API key.
For More Spiritual Teachings – Subscribe to our Mailing List 
WHY ARE WE HERE?
A Guide to Your Life's Spiritual Purpose on Earth
The New Book By Michael Paul Stephens
For many millennia the meaning of life has been known. Our spiritual heritage on this Earth answers the question 'Why Are We Here?" But few of us are listening.
In this remarkable new book, Michael Paul Stephens succinctly explains the architecture of the universe in new and inspiring ways. He captures the imagination of a new audience, eager for answers that explain both why are we here and why the current reality we are creating is not the one we need.
Using simple analogy and novel terminology, in this book the universe comes alive. It is described, not as a mechanical instrument of physics but as a living, conscious entity that has buried within every atom and molecule, a very important message for us all.
From the sub-atomic world to the formation of planets, and the evolution of life to the creation of individual consciousness, in "Why Are We Here?" life's meaning comes alive in ways that have never been explored before.
Learn how the creation myths hide a deep and profound secret about the real origins of the universe!
Discover why your ego is the key to your personal evolution!
Explore how you have created an illusion of individuality that simply does not exist!
Consider whether consciousness resides in everything, awaiting the spark of life!
Learn how the breath of life really exists and has been described for thousands of years in ancient texts!
And challenge your perception of what a human being really is and why you were born in this shape and form!
The meaning of life is known. The answer to this question,  is known.
Download this book. It's time for everything to be revealed.
MICHAEL PAUL STEPHENS: TEACHER AND AUTHOR
BOOKS
Since 2010, Michael has authored four books. These spiritual teachings are available for free download from this site. From 2010's Provolution, the personal guide to wellbeing, to Equanimous, the ground-breaking channelled dialog in 2011, Michael has sought to answer life's mysteries and inspire personal wellbeing.
In 2018, he will release two more ground-breaking works: We–Topia, his guide to social transformation and Why are We Here? the guide to your spiritual purpose on Earth. These new books evolve his spiritual teachings to a new level and offer you a free resource to affect real-world change in your mindset, words and actions.
He also offers his very popular Free Meditation Guide and free guide to building Share Circles in your community.
PROVOLUTION CUSTOMER QUOTES
"Michael Stephens has managed to put a lifetime worth of wisdom and perspective into his book Provolution. His writing offers a comprehensive study in how to better understand ourselves and our struggles and by doing so he empowers us to both improve ourselves as individuals and the world around us. Provolution offers both depth of thought and friendly readability, a true accomplishment for any writer." 
Thomas M. Sterner, Author of The Practicing Mind
EQUANIMOUS CUSTOMER QUOTES
"Thank-you for such an amazing gift you brought to the world and has forever changed my being." 
Sharon | USA
REIKI
Mike has been a  reiki teacher since 2008 and holds both private and groups reiki classes in Bangkok, Thailand.
He believes reiki is a powerful personal growth tool, as well as a healing and diagnostic modality.
His reiki courses reflect this. He offers you a distinctive, mindful way to learn this beautiful healing practice. You will learn to use reiki as both a healing modality, a diagnostic tool and, most importantly, a way to grow and evolve personally.
Both reiki level one and reiki level two course are available.
For more information on this wonderful spiritual teaching, please visit the reiki page.
QUOTES
"I can't thank Mike enough and feel honored to have met him and learnt from him, and I am truly grateful because he offered so much more than the course itself."
Nicola | New Zealand
"This Reiki course goes way beyond a 'standard' Certificate 1 course, contributing to the self-development of the person, and the interaction with the energy field, in a very real and positive way. Michael's gifts are special and these helped make the whole experience incredible, uplifting, and fun – whilst also practical! Recommend it to anyone wanting to look inside themselves and to find a way to help others."
Marita | Australia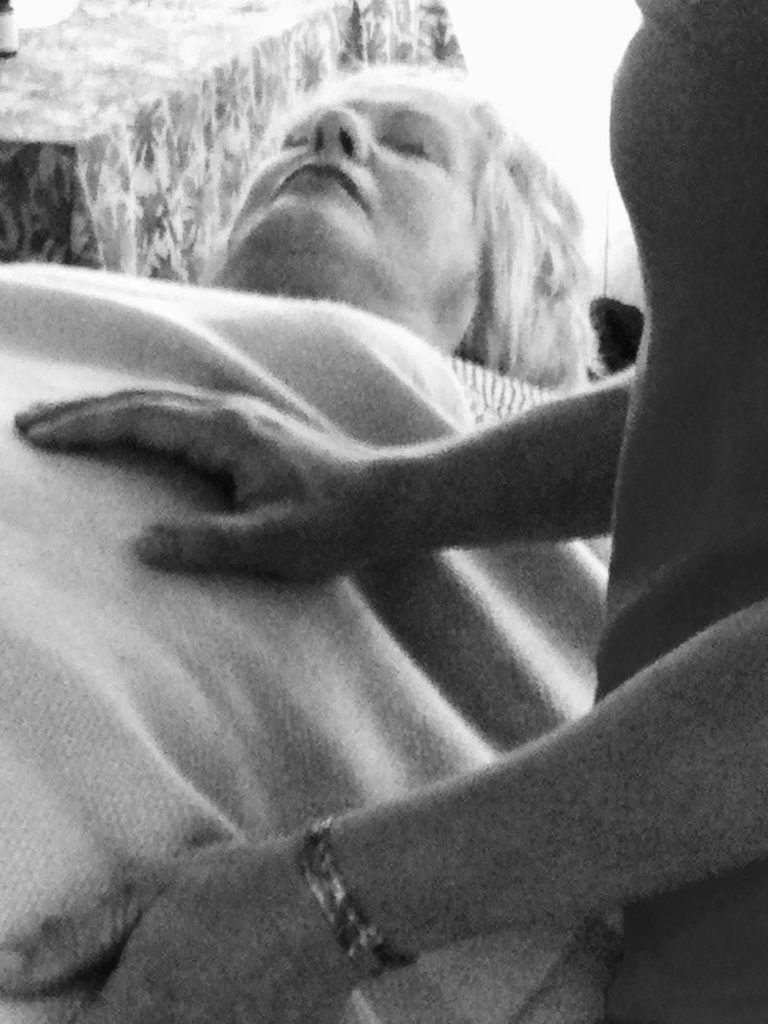 Michael Paul Stephens
Michael Paul Stephens is a British author and teacher who, for twenty years, has been asking life's biggest questions and coming up with practical answers. His spiritual teachings have inspired thousands of people to meditate, practice reiki and find a deeper purpose to their life. 
"Meeting Michael was a gentle and at the same time extremely powerful awakening. I was reminded to become an observer, be aware, accept and embrace life as it is. I am ready to reconnect with my higher self and find my lost faith.Thank you."
  Marketa | Czech Republic