DEVELOP A MINDFUL LIFESTYLE
Develop a Mindful Lifestyle is a personal coaching course filled with skills to help you grow and develop. Working one-to-one with Michael Paul Stephens, you will have the benefit of 30 years of meditation practice, mind development and personal wellness skills to tap into and apply.
What is your purpose in life?
Where are you going?
What are you here for?
Develop a Mindful Lifestyle is an open-ended opportunity that answers these questions. It helps you build a clearer purpose into your life. And not just any purpose. But a purpose with a deeper meaning.
So many courses these days will show you how to target a bigger house, a larger pay packet, more success and status. But, if you achieve them, will they really make you happy? Is that what life is really all about?
The answer is "No!" It is a false target that merely feeds the potential for greater unhappiness and discontentment in your life.
In Develop a Mindful Lifestyle, you will learn what I have learned over the past 30 years – a happy life is a product of mindful application of clear skills that accept the present moment as perfect.
This does not mean you will live in a permanent joy, or even that everything is always fantastic in your life. It means that you will understand the true nature of living, its deeper purpose and be able to place your life in a perspective that makes sense, no matter what you are experiencing.
Many people complain that they can't meditate, that they fall asleep, that that get frustrated with meditation because they have been taught the wrong way or have the wrong expectations.
Using formal and informal mindful skills, you will learn how to build a solid foundation of mindfulness across your day. With my mindfulness techniques, you will learn how to accept whatever is happening in your mind. And if you can do that, you will be able to accept whatever is happening in your day too!
Learn a clear set of formal meditations with a clear purpose for each one
Build a mindfulness habit that fits neatly into your day
Overcome basic anxieties, worries, fears and concerns
Discover a bigger picture of life with real meaning and purpose into which you can place your personal experience.
Receive regular coaching week-by-week to build up a practice that gets results
Be tutored in a place of your choosing; your home, your office or your apartment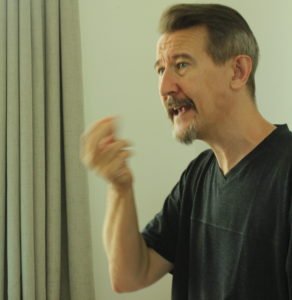 Book in blocks of 7.5 Hours
Each block is 5 sessions
MPS will contact you to arrange schedule for all five sessions
First week must have two sessions
Then, sessions must be at least once every week
Sign up for new 7.5 hour blocks to continue course at least once per week
Cancellations are charged at 50%
ENQUIRE