PURCHASE SOMETHING LIFE-CHANGING FOR YOU OR AS A GIFT!
Our secure shopping page guarantees your security and your peace of mind. Not only do we process all our purchases through our secure payment gateway, we also offer you a 10-day money back guarantee, no questions asked.
To secure your future downloads of your purchased products, create a 

secure account

 with us. If you do not wish to do this, shop as a guest and simply drop us your email at the Check Out Page.
For all other enquiries, please contact us and let us know what you need.
Enjoy your enlightening day!
We offer a 10-Day Money back guarantee on all your purchases from our secure on-line store.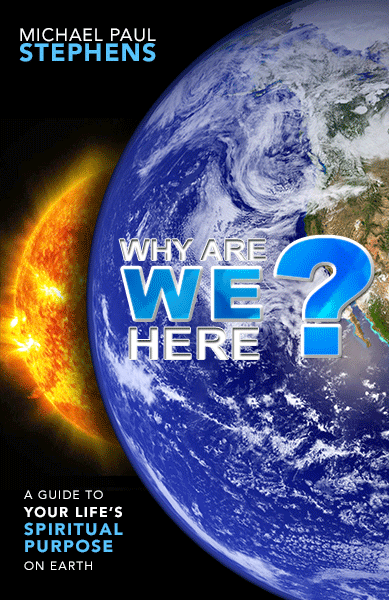 For many millennia the meaning of life has been known. Our spiritual heritage on this Earth answers the question 'Why Are We Here?" But few of us are listening.
In this remarkable new book, Michael Paul Stephens succinctly explains the architecture of the universe in new and inspiring ways. He captures the imagination of a new audience, eager for answers that explain both why are we here and why the current reality we are creating is not the one we need.
Using simple analogy and novel terminology, in this book the universe comes alive. It is described, not as a mechanical instrument of physics but as a living, conscious entity that has buried within every atom and molecule, a very important message for us all.
From the sub-atomic world to the formation of planets, and the evolution of life to the creation of individual consciousness, in "Why Are We Here?" life's meaning comes alive in ways that have never been explored before.
The meaning of life is known. The answer to this question,  is known.
Download this book. It's time for everything to be revealed.
Written by Michael Paul Stephens and channeled by his wife, Orranut, Equanimous is a gripping conversation between Michael and his spirit guide, Master Jacob.
From the awe-inspiring accounts of the universe's birth and humanity's secret evolution, to dramatic revelations about the lives of Buddha and Jesus Christ, the fast-paced dialog of Equanimous delivers astonishing revelations on every page.
Revealing the true origins of humanity's past, our present and the future that we are all now facing, Equanimous is the book of our times. It asks us all to leave behind the old interpretations of God, the universe and our life's purpose  and to wake up to The Reset: a future where the world will be reborn.
The challenge for each human being is simple: Do you dare to have no fear?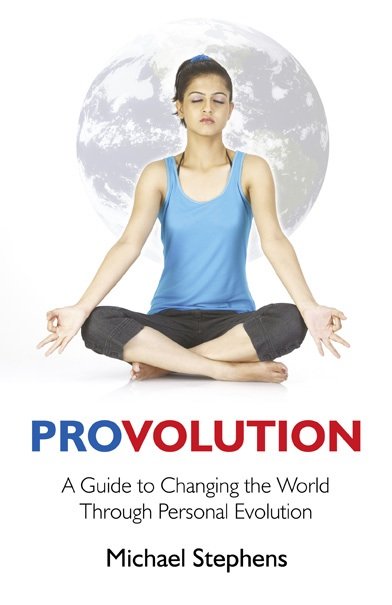 You are the only thing in the world you can change. And when you change, the whole world changes with you.
Provolution invites you on an odyssey of personal transformation from your mind, your body and your spirit, guiding you towards the natural wellbeing, emotional freedom and spiritual peace you deserve.
From endemic global egotism to the enduring deception of time, Provolution describes how the world has become stuck in a spiral of suffering perpetuated by flawed ideas that have endured for millennia.
Drawing upon natural concepts like human spirit, uni-time, i-go, and relational mirrors, Provolution empowers you with real world skills to take back control of a future that you have relinquished to an illusion of fear and to transcend the conditioning that compels you to suffer.
Provolution is your guide to spiritual evolution in a world that likes your suffering exactly as it is. If you're seeking global change, begin by provolving your own.
TWO OPTIONS ARE AVAILABLE – PURCHASE THE HARD COPY BOOK
or DOWNLOAD TWO SAMPLE CHAPTERS
ORDER ONLINE
DOWNLOAD FIRST TWO CHAPTERS FREE
£0.00Add to cart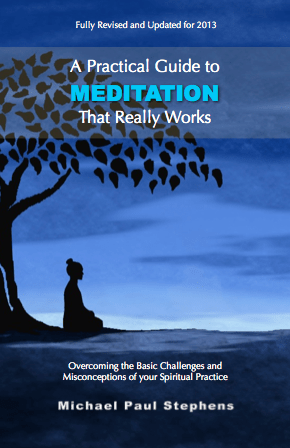 In this free meditation guide Mike gives you his hints and tips to understand what meditation is supposed to be before you sit down and make all the mistakes that he made when first starting out!
Packed with information and advice from what to wear and how to set up your mediation space, to what barriers to look out for and how to overcome them, this guide is everything you need to know about getting your practice off the ground.
Containing 10 clearly explained meditations, you will learn some of the most useful meditation practices handed down through the millennia.
Of course, it still requires dedication from your side. But downloading the guide and starting is a good place to begin!
It's easy to start a spiritual practice. But very difficult to keep it going!!!
This is why Michael Paul Stephens has written a free spiritual guide to establishing Share Circles
Share circles are intended as a free community resource for individuals to share their awareness practices and life experiences and support one another in the process of spiritual growth and practice.
This guide explains how to set one up in your community, what to do and how to keep it going.
They are designed them to be easy and FREE to set up by anyone who cares to try. So, there's no excuse not to get involved!
WHY ARE WE HERE COURSE – COMING SOON!
COMING SOON
"Why Are We Here?" is an 8-Module learning experience from Michael Paul Stephens. You can download Module One for Free, download the complete course immediately at a special discount or download part by part. It's entirely your choice.