A Guide to Your Life's Spiritual Purpose on Earth
For many millennia the meaning of life has been known. Our spiritual heritage on this Earth answers the question 'Why Are We Here?" But few of us are listening.
In this remarkable new book, Michael Paul Stephens succinctly explains the architecture of the universe in new and inspiring ways. He captures the imagination of a new audience, eager for answers that explain both why are we here and why the current reality we are creating is not the one we need.
Using simple analogy and novel terminology, in this book the universe comes alive. It is described, not as a mechanical instrument of physics but as a living, conscious entity that has buried within every atom and molecule, a very important message for us all.
From the sub-atomic world to the formation of planets, and the evolution of life to the creation of individual consciousness, in "Why Are We Here?" life's meaning comes alive in ways that have never been explored before.
Learn how the creation myths hide a deep and profound secret about the real origins of the universe!
Discover why your ego is the key to your personal evolution!
Explore how you have created an illusion of individuality that simply does not exist!
Consider whether consciousness resides in everything, awaiting the spark of life!
Learn how the breath of life really exists and has been described for thousands of years in ancient texts!
And challenge your perception of what a human being really is and why you were born in this shape and form!
The meaning of life is known. The answer to this question,  is known.
Download this book. It's time for everything to be revealed.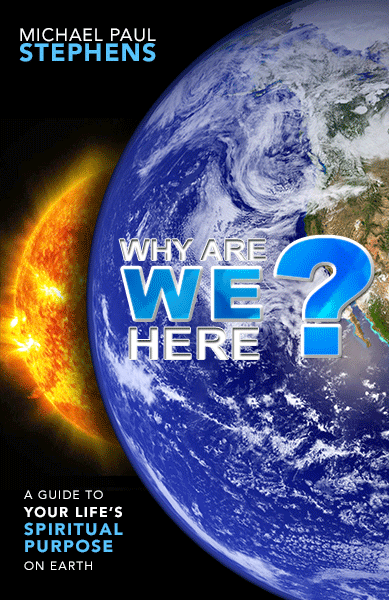 BUY IN THE STORE
FREE PDF VERSION
£0.00Add to cart
KINDLE VERSION
£3.00Add to cart
ePub VERSION
£3.00Add to cart
OTHER BOOKS BY MICHAEL PAUL STEPHENS